Once again cops get away with crime.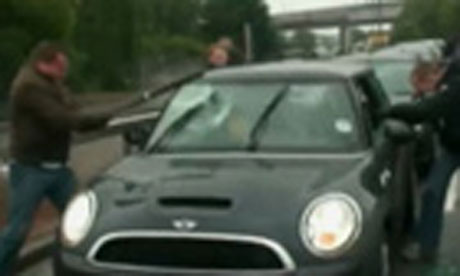 Six members of a Metropolitan police crime squad under investigation in a major anti-corruption inquiry are to keep their jobs after being found guilty at a secret disciplinary hearing of smashing up a suspect's car with a baseball bat and a pickaxe handle.
At least one of the officers is seen wearing an anorak with the words "Crime Squad" written in white across the back in a homemade copy of the jackets worn in some American police dramas.
More
Undercurrents is an award winning alternative news service producing videos of people taking inspiring actions. http://www.undercurrents.org