The undercover police spy who posed as an environmental activist for five years, can be named as Lynn Watson.A useful member of an activist team for her driving and medical skills, Watson's real motives were revealed last October by the rogue officer Mark Kennedy when confronted by activists about his own identity.
Watson first surfaced in 2003 at a protest at Aldermaston, Britain's nuclear weapons centre. Watson claimed to be a care worker living in Bournemouth in Dorset. Her parents, she told friends, were from Glasgow but had moved to Slough, Berkshire, when she was young.Using this story, or "legend" as it is known among police, Watson began to make friends among peace activists.
During 2004 she returned to Aldermaston women's peace camp. The following year, she moved to the student area of Leeds, West Yorkshire, where she became active in environmentalist groups centred around a radical social centre called the Common Place.
Read more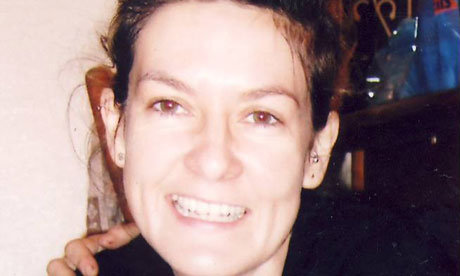 Undercurrents is an award winning alternative news service producing videos of people taking inspiring actions. http://www.undercurrents.org